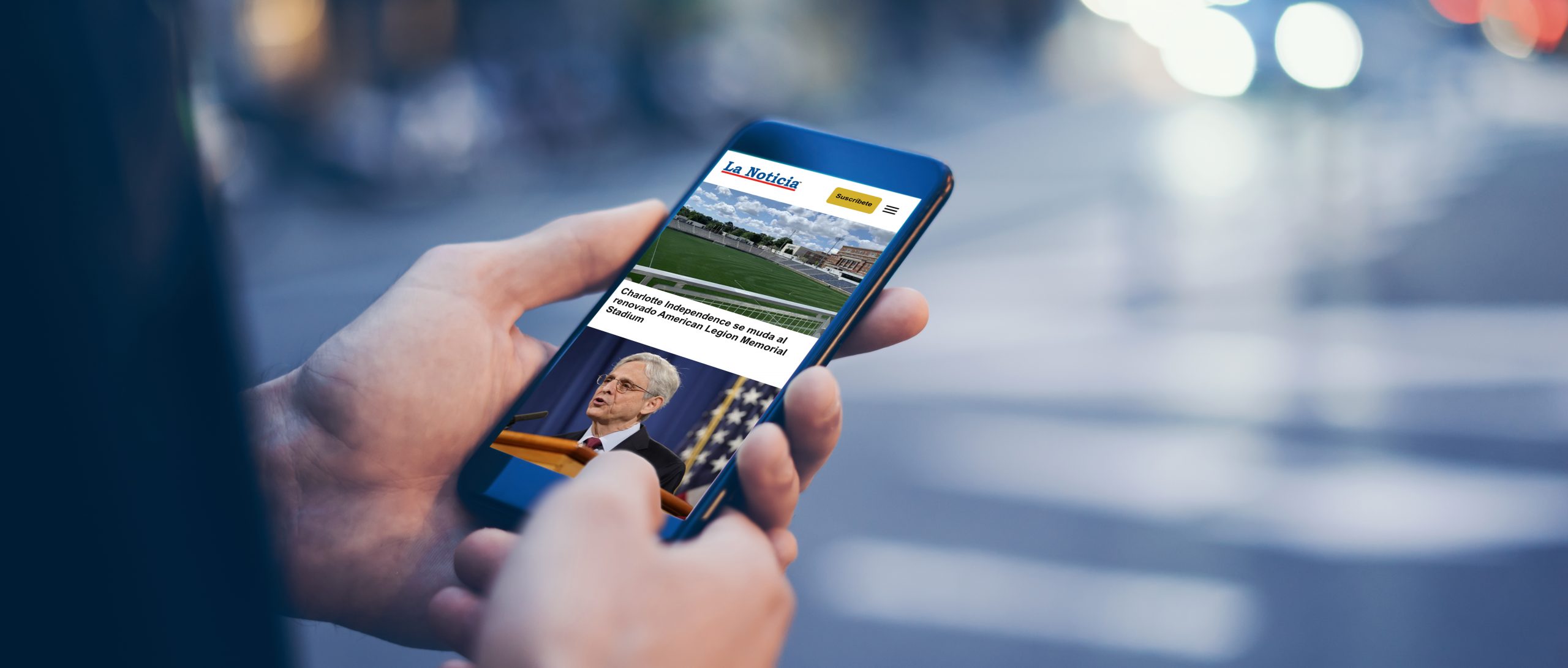 La Noticia is an independent news organization providing news and information in Spanish. We have been serving the Latino community in Charlotte and North Carolina for the last 25 years.
We produce in depth stories about issues affecting the Latino community which are not covered by the mainstream media. These are stories that if La Noticia will not report them they will go untold.
The Latino community depends on La Noticia to provide them with the news of whatever is happening in the community so they will stay informed and not be left behind. They also rely in La Noticia to provide them with valuable information that will help them navigate the system. Our stories and events help them understand complex immigration laws, civil laws, how schools, universities, scholarships, social programs work and how they can take advantage of opportunities.
---
Great examples of the impact we are making in our community
We did extensive coverage on the facts related to the vaccines against COVID-19, to counteract the misinformation that affected the Latino community on this topic.
In 2021 we published 178 stories related to the COVID-19 vaccine, which generated 75,880 pageviews. The Latino community went from being the least vaccinated group in March of that year to be the most vaccinated in North Carolina in October 2021. In this way we contributed to the vaccination efforts.
---
At La Noticia, we work tirelessly to present proven facts and to maintain the highest journalism industry standards and we have been nationally recognized for our work:
Since 2015, La Noticia has been the most awarded Spanish-language news organization in the country, having received 172 José Martí Journalism Awards, presented by the National Association of Hispanic Publications (NAHP).
In 2022 alone, La Noticia won the highest number of José Martí awards (35) among all Spanish-language print and digital media outlets in the country.
Also in 2022, Editor & Publisher Magazine announced the winners of the prestigious 2022 EPPY Awards, LaNoticia.com was honored as the Best Hispanic newspaper website in the U.S.
Besides La Noticia newspapers and Lanoticia.com, we produce four newsletters: Noticias (news), Charlotte, PrimeraFila (which covers arts and culture), and Vida Sana (which covers health), along with six social media channels: Facebook, Twitter, Instagram, TikTok, Pinterest, and Telegram.